Catania Events December - Christmas and new year's eve in Sicily

Sicily Events December - Christmas and new year's eve in Catania
Christmas time and new year's eve in Sicily


In Sicily Christmas time and New Year's eve are traditionally marked by a series of
religious ceremonies, devotional practices and a seasonal food menu
<![if !vml]>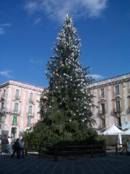 <![endif]>
Christmas celebrations in Sicily begin in earnest on 8th December (just over a month away), when families traditionally start decorating their homes for the festive season. While Christmas trees are now common, it was only during the 2nd World War, during the Allied occupation that they first became popular.
<![if !vml]><![endif]>

A much more widespread custom is the nativity scene, invented, so they say, by Saint Francis of Assisi. While popular all over Italy, Sicily is probably second only to Napoli in the magnificence of its "Presepi", which can be found in most homes and the vast majority of churches.

Another wonderful tradition that can be seen in many Sicilian small towns is the night of the Luminari on 24th December when large bonfires are lit to keep baby Jesus warm.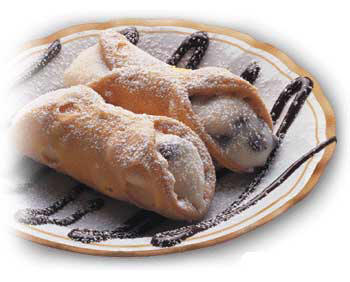 Gastronomically speaking, there is no one particular dish that all Sicilians eat at Christmas. However, such important festivities call for groaning tables and banquets of Epicurean proportions. Serious eating begins on the evening of 24th December and continues for 24 hours. As might be expected in the land of cassata and cannoli, sweets and desserts are of tantamount importance. The most traditional of these are buccellati, large round biscuits filled with almonds, pistachios and dried fruits. Presents are opened after dinner on Christmas Eve and huge family gatherings are considered par for the course.
<![if !vml]>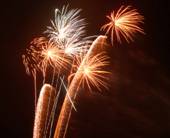 <![endif]>
If all that wasn't enough, barely a week later it is time for another "cenone" (literally big dinner) to celebrate the New Year. Traditionally lasagne is supposed to bring good luck (though other types of pasta certainly won't!) but more and more people are now turning to the more Italian tradition of eating lentils, which auger wealth. However, once more, what you eat is not so important – the essential thing is that there must be copious quantities and that at midnight a bottle or two of spumante are chilled to perfection and ready to pop.
<![if !vml]>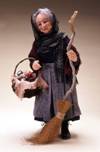 <![endif]>
The final curtain comes down on Christmas on Epiphany on 6th January. Children jiggle with excitement as they wait for the arrival of "La Befana" an ugly witch-like figure who distributes sweets to children who have been good, and coal to those who have not.